Events of SRC Ranchi
WORKSHOPS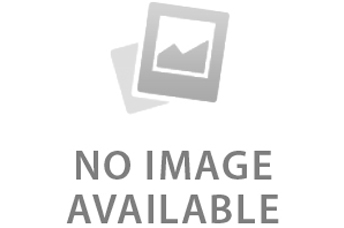 02 Apr 2013
Organization of workshops, lectures and seminars is an ongoing activity of SRC, Ranchi. Workshops are organized to provide a platform to various departments, NGOs in allied fields and development sector, researchers and experts on subjects to put in the best of the brains on an important topic of discussion.
WRITER'S WORKSHOP ON TRIBAL LANGUAGES
A regular and important feature of SRC, Ranchi is to organize writer's workshop to develop literacy related reading material in tribal languages of Jharkhand. It is organized with the broad objective to develop reading material for the neo-literates in their native tribal language like Santhali, Mundari etc. Eminent educationists, subject experts and language experts are invited to participate and contribute to develop rich and meaningful literacy material in native tribal languages.
SPECIAL WORKSHOPS
Special Tribal Literacy Plan
Symposium on Special Literacy Campaign
Seminar on Construction of Tribe
Account Settlement Workshop for ZSS
Strategy Formulation for Literacy Programme in Jharkhand
Akshar Jharkhand Foundation Lecture
Round Table Discussion on Teachers & Educational Changes – How do Teachers respond to DPEP innovations?
Seminar on Globalization: Issues & Challenges
Livelihood Promotion
Role of Media in Literacy – Project on Media Activities
Lecture on 'Globalization and Entrepreneurship in the 21st Century'
Lecture on Environment, Conservation and Indigenous Knowledge
Tribal Empowerment and Local Self Governance
Seminar on Legal Rights of Women
Workshop-cum-Orientation Programme on National Rural Employment Guarantee Scheme (NREGA).
Environment and Livelihood
Santhal Culture
Convergence Based Literacy Programme
Experience Sharing Workshop on Impact of
Literacy Programme
Interactive Session on Jharkhand Development
SOME OF THE ACTIVITIES UNDERTAKEN UNDER PDE ARE:
OUTREACH ACTIVITIES
Observance of Important Days
World Population Day – July 11
International Literacy Day – September 8
Worlds AIDS Day – December 1
World Woman's Day – March 8
On the occasion of these important day's health check-up camps, seminars, rallies etc were organized in Ranchi, Simdega and Hazaribagh districts of the State by SRC to spread awareness among the masses.
HEALTH CHECK-UP CAMP FOR RURAL WOMEN AND ADOLESCENTS
Fourteen health check–up camps have already been organized in nine districts of Jharkhand. Distinct features of the camps were:
Regular health check-up by Physicians
Interactive discussion cum feedback session with the people attending the camps
Display of information through posters and charts
Competitive quiz programmes for the children and adult females
As per our records around 2400 people have participated in the health check-up camps in different districts of Jharkhand organized by SRC, Ranchi