Events of ADRI (Patna - Ranchi)
Panel Discussion on The Book Nitish Engineering : Restructuring Bihar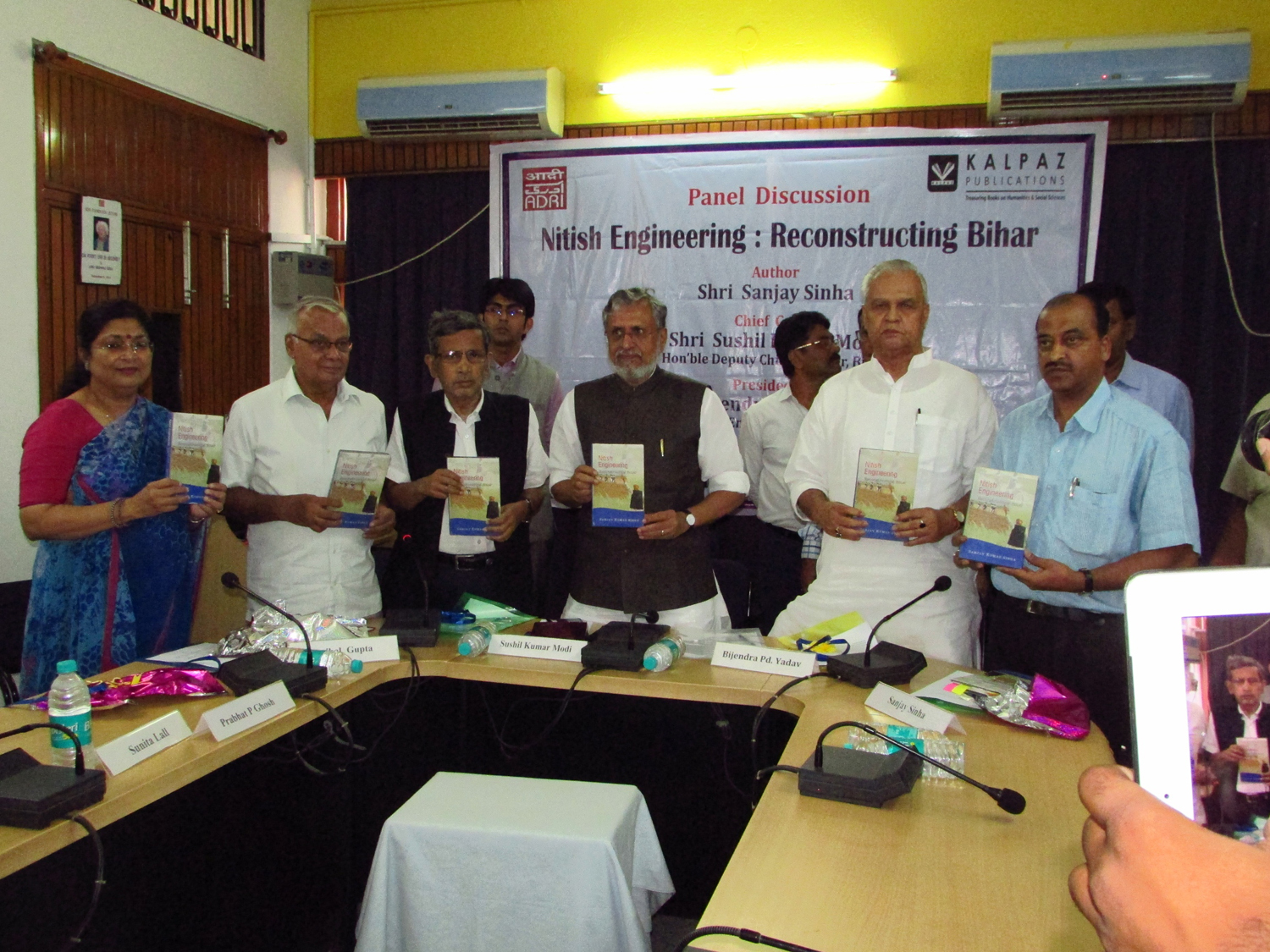 18 Oct 2017
Patna, 18 October. Our competition is against our own previous governments only. The present government (NDA 3) is pitted against its past forms (NDA-1 and NDA-2) only. These are the remarks made by the Hon'ble Deputy Chief Minister of Bihar Shri Sushil Kumar Modi on the premises of ADRI. He was the Chief Guest in a Panel Discussion on the book Nitish Engineering : Reconstructing Bihar that has been written by Sanjay Kumar Sinha.
He said that the socio-economic indicators of Bihar have improved and the government is working towards its further improvement. He said that some of the fundamentals required (like computers) for development were missing prior to 2005. It took us 7-8 years for developing these basics. A network of roads was put up after 2005. The energy scenario also started looking up.
Journalist and author Shri Sanjay Kumar Sinha said that the book talks about the feelings of the common man due to the effect of the good governance after 2005. He said that he had travelled in a lot of areas and the book is based on exhaustive field studies. The foreword of the book is by the Dalai Lama.
While presiding over the programme, the Energy Minister of Bihar said that the progress of Bihar would depend on the encouragement of agro-based industries. He said that M.S. Swaminathan had picked Bihar as the center for the second Green Revolution.
While welcoming the guests and introducing the author, Member-Secretary of ADRI Dr. Shaibal Gupta said that there had been a dramatic transformation in the energy sector of Bihar. This had been confirmed as an authentic transformation by a Delhi-based group touring Bihar. Shri S.D. Narayan, Former Editor of PTI, Satyajit Singh, Dr. Sunita Lall, Professor Nandini Mehta, Dr. Ushasi Gupta, Abhishek and Surabhi Shikha were present on the occasion. ADRI's Director, Professor Prabhat P Ghosh gave a vote of thanks.