Events of SRC Patna
MYLES HORTON/PAULO FREIRE MEMORIAL LECTURE TILL 2012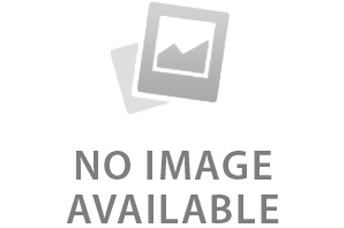 28 Mar 2012
The lecture is named after the illustrious figures Paulo Freire and Myles Horton, whose distinguished contribution to literacy and development began to roll back the received wisdom about 'modernization' and the simple assumptions that literacy in itself, would lead to development. Myles Horton and Paulo Freire conducted innovative experiment with education in the backward and deprived classes. They felt that education was the gateway of liberation for this lot. The duo had done tremendous work among the weaker sections of America and Brazil. Since there is not enough access to education in lower and backward class of Bihar, the study of Myles Horton and Paulo Freire is extremely relevant. Through these annual lectures we attempt to suggest ways in which their insights can be taken forward especially in the context of Bihar.
FIRST MYLES HORTON AND PAULO FREIRE MEMORIAL LECTURE, MARCH 22,1999
The first Myles Horton/Paulo Freire lecture was organised along with the Akshar Bihar programme on March 22, 1999. Dr. Rajesh Tandon, eminent expert on studies related to social development, delivered the lecture on 'KNOWLEDGE, CITIZENSHIP AND DEVELOPMENT', in the ADRI premises. Delivering the lecture, Dr. Tandon said that 'knowledge enables citizens of a society to herald social development'. He stressed on the need for evolving a mix of the traditional knowledge or conventional wisdom and "expert knowledge" or the expertise evolved, and being evolved, by experts and the scientists. Dr. Tandon, further contended that the trend of the "expert knowledge" being retained by the select group of the elite continues to the present day and a vast majority of the masses remained ignorant about such knowledge even in this age of computers and Information Technology (IT). He emphasized the need for universalizing education, lest the vast majority of the illiterates in India remained ignorant of their rights in the fast changing world.
SECOND MYLES HORTON AND PAULO FREIRE MEMORIAL LECTURE, MARCH 26,2000
The second Myles Horton/Paulo Freire lecture was organised along with the Akshar Bihar function on March 26, 2000 at ADRI premises on 'EDUCATION AND SOCIAL JUSTICE'. The lecture was delivered by Mr. Amarjit Sinha, former Director, Education Department, Ministry of Human Resource Development. Delivering the lecture Mr. Sinha said that the relevance of education lies very much in the battle of social justice in the Indian context. He was of the opinion that in a place like Bihar, it was highly essential to understand the dynamics between continuing social justice and education, because only education could play an important role to create a base for social revolution to uplift poor and exploited masses.
THIRD MYLES HORTON AND PAULO FREIRE MEMORIAL LECTURE, JAN 31ST 2001
The third Myles Horton/Paulo Freire Lecture was delivered on January 31st 2001 by Mr. Brian V. Street, Professor, School Of Education at King's College, London University on 'ALTERNATIVE APPROACHES TO LITERACY AND DEVELOPMENT'. Professor Street was of the opinion that instead of foisting a prefabricated literacy programme on a target group, it is important to design and develop the programme taking into account the needs of the target group if it is to succeed.
In contrast to the mechanistic and outdated approaches, Professor Street, proposed two new perspectives on literacy development that could be built upon the different methods propounded by Freire and Horton - the ethnographic method, and the ideological model of literacy. He added that it is necessary to understand the literacy practices that target groups and communities are already using, before launching a literacy programme. He also discussed the changes taking place in literacy programmes in the context of new developmental concepts - consumerism and globalisation.He suggested that the dynamic relationship between literacy skills specifically and generic skills should be the focus of attention in study of literacy policies and programmes.
FOURTH MYLES HORTON AND PAULO FREIRE MEMORIAL LECTURE, FEB 21,2002
Mr. Michael Abiola Omolewa, Permanent Delegate of Nigeria to UNESCO delivered the fourth Myles Horton/Paulo Freire Memorial Lecture on 'LITERACY AND LITERACIES FOR DEVELOPMENT' at Patna on February 21, 2002.He said that democratically elected governments and the civil societies of India have demonstrated that the Third World countries can become respectable through hard work, dedication, determination and concerted action for growth and development. He felt that this was the reason behind the strong and vibrant NGO movement in India. Conceiving ADRI as a model of voluntary agency he said that there is a need for its replication with enthusiasm in most developing countries. Elaborating further, he said, the NGOs have a duty to work in partnership with the more privileged countries and people for the transformation of the society. The poorest must remain a target for special attention. Concluding his lecture he said that what is perhaps required today of the developing world is not so much of a debate on the desirability of literacy but a careful provision of a strategy to ensure that illiteracy is removed and every human being has a foundation on which the subsequent development process is established.
FIFTH MYLES HORTON AND PAULO FREIRE MEMORIAL LECTURE, FEB 10,2003
Mr. John Gaventa,Professor and Research Fellow, Institute of Development Studies, delivered the fifth Myles Horton Paulo Freire lecture on 'Education for Citizenship: Lessons From Paulo Freire and Myles Horton' at Patna on February 10, 2003.
Professor Gaventa linked the aspects of empowerment, i.e., literacy and participation with detailed background on the lives and works of Paulo Freire and Myles Horton. Professor Gaventa said that the poor people across the world did not have any confidence in the governments or any other institutions affecting their lives. Bridging the gap between ordinary people and such institutions was a huge challenge in the 21st century. Drawing a parallel between the socio-economic conditions of Bihar and the backward regions of the United States and Brazil where Horton and Freire had launched separate literacy movements a few decades ago, the political-sociologist stressed that literacy remained the biggest tool for bringing about a new social order. Citing the example of Panchayati Raj system of local governance in India, he called for active participation of people in governance for a good society. His concluding remarks underlined the importance of involvement and inclusion in forming the basis for connection between the citizen and the State.
SIXTH MYLES HORTON AND PAULO FREIRE MEMORIAL LECTURE, FEB 28TH , 2004
Professor Brenda Bell and Professor Beth Bingman delivered the Sixth Myles Horton and Paulo Freire Memorial Lecture on 'Learning from the past, Looking to the Future : Literacy for Civil Participation' at Patna on Feb 28'2004. Both are the Associate Directors of the Centre for Literacy Studies (CLS) at the University of Tennessee. They said that at the beginning of the 21st century, adult educators world wide are faced with a range of views of literacy provision and citizenship education, with evolving theories of knowledge development. They stressed that the teachers of adults need to provide opportunities for students to gain the knowledge and life long learning skills that are grounded in local contexts and that at the same time enable them to shape the future of their local communities through informed action and to act in increasingly global contexts.
SEVENTH MYLES HORTON AND PAULO FREIRE MEMORIAL LECTURE, DEC. 04, 2004
Mr. Sudeep Banerjee, poet litterateur and educationist ,delivered the seventh Myles Horton and Paulo Freire Memorial lecture on 'Threats to literacy : Threats from Literacy' on 4th December 2004. While delivering the talk, Mr. Banerjee said that a great challenge before literacy is to keep Sovereignty. Elaborating further he said that till a decade back the emphasis was to create national consensus on literacy, however, today there is general consensus for this among the policy makers. To further concretize this consensus on literacy, there is a pressing need to transform it as a form of social movement. Concluding his lecture Mr. Banerjee said that it is imperative to take the onward march of literacy further ahead with determination.
EIGHT MYLES HORTON AND PAULO FREIRE MEMORIAL LECTURE, FEB. 21, 2006
Professor Betsy Taylor, Visiting scholar, Anthropology Department at John Hopkins University, USA delivered the Eight Myles Horton and Paulo Freire Memorial Lecture on "We Make the Road by Walking : Civic literacy, empowerment and place-based development in global context" on February 21, 2006. Professor Taylor stressed that there is a planetary movement for grassroots empowerment. For decades, diverse communities have experimented with diverse organizational models to build nongovernmental organizations that empower grassroots. Many of these local efforts are passionate but short-lived. However, fragile but recurrent efforts are being made to scale up these local efforts - to build national and global networks of mutual support and communication.
Professor Taylor hoped that countries can benefit by sharing each others experience. India has been an incubator for powerful social justice movements linked with popular education. The citizen movements in USA can draw lessons from their experience.
NINTH MYLES HORTON AND PAULO FREIRE MEMORIAL LECTURE, MARCH 24, 2007
Mr.Champak Chatterji, Secretary, School Education and Literacy Department, Ministry of HRD, Govt. of India delivered the Ninth Myles Horton and Paulo Freire memorial Lecture on "Literacy Roadmap for the Future" on March 24, 2007. Delivering the lecture Mr. Chatterji said "For Myles Horton, a major figure in the civil rights movement and founder of the Highlander Research and Education Center, real liberation is achieved through popular participation. The Highlander Center also developed a literacy program in the 1950's that taught thousands of African Americans to read and write in an effort to get them to register to vote. The Citizenship Schools represent the largest and clearly the most effective mass literacy campaign ever undertaken in the United States - successful largely because the campaign was not about literacy, but about the right to participate in a democratic society".
He further opined that literacy is one of the most crucial and paradoxically the most neglected stream in education. Literacy which had figured high in the global agenda during the 1990's has slipped off the national and international radar subsequently. Literacy is one of the three determinants of the Human Development Index and India is at number 122 out of 177 countries. An improvement in the literacy rates would dramatically improve its ranking.
TENTH MYLES HORTON AND PAULO FREIRE MEMORIAL LECTURE, MARCH 07, 2008
Professor Budd L Hall, Director, University of Victoria, British Columbia, Canada delivered the Tenth Myles Horton and Paulo Freire Memorial Lecture on "Right to a New Utopia : Education in a World at Risk" on March 7, 2008. Delivering the lecture Professor Hall talked about collective right to a new utopia, a vision of a world and of a set of relationships where all can flourish and grow, a world based on justice, inclusion, respect and recognition He emphasized that as educators and learners they have the opportunity and the right in their work, in professional networks, in their writings and in their classrooms, schools and community groups to engage themselves and those around them in the building, understanding and sharing of a New Utopian vision; a vision for the world and a vision for hope."
ELEVENTH MYLES HORTON AND PAULO FREIRE MEMORIAL LECTURE, FEB. 18, 2009
Eleventh Myles Horton and Paulo Freire Memorial Lecture was delivered by Darlene E Clover, Professor in Leadership Studies, Faculty of Education, University of Victoria, Canada on February 18, 2009 at A.N. Sinha Institute of Social Studies, Patna She said that distinguished contribution of Paulo Freire, Myles Horton to literacy and development was primarily due to their fundamental belief in the power of culture, the arts as a tool of adult learning, literacy, community development and transformation.
TWELFTH MYLES HORTON AND PAULO FREIRE MEMORIAL LECTURE, APR. 07, 2010
Ms. Daggubati Purandeswari, Union Minister of State, Ministry of Human Resource Development, Govt. of India delivered the twelfth Myles Horton Paulo Freire lecture on 'Saakshar Bharat: New Initiative for a Knowledge Society in India' at Patna on April 07, 2010.
Stating that the National Literacy Mission for promoting adult education was probably the first government initiative that became a 'mission', Mrs Purandeswari said the literacy programmes for the womenfolk derive their strength not merely from the scope of such programmes that cover the whole country through various Saaksharta Samitis, but from the vocational skills that they provide, which encompass the marginalized.
THIRTEENTH MYLES HORTON AND PAULO FREIRE MEMORIAL LECTURE, MAR. 29, 2011
Professor R. Govinda, Vice Chancellor, National University of Educational Planning and Administration (NUEPA), New Delhi delivered the thirteenth Myles Horton Paulo Freire lecture on 'Adult Education Beyond the Realms of Basic Literacy Skills' at Patna on March 29, 2011.
Touching upon the themes of social exclusion, inter-generational spiral of poverty and illiteracy in a pluralistic world, Professor Govinda said that historical evidences show that what brought about universal literacy in the developed world were not legal measures, but a persistent social movement viewing universal basic education as an integral component of establishing a democratic social order. A revival of the 'human face' of education was the need of the hour.
FOURTEENTH MYLES HORTON AND PAULO FREIRE MEMORIAL LECTURE, MAR. 28, 2012
Professor V. Vasanthi Devi, Chairperson, IHRE, Madurai delivered the fourteenth Myles Horton Paulo Freire lecture on 'Architecture of Exclusion: Seeking New Tools for Constructing an Alternate Education' at Patna on March 28, 2012.
The spirit of Freire and his philosophy continue to flourish outside the current establishment policies through the work of many grass-root agencies that are engaged in social transformative agenda. Professor V Vasanthi Devi argued that the programmes and practices may not have the capacity to change the larger course of the political economy and development paradigm, but they do impact the life of individuals and the community who participate in adult education programmes.