Events of ADRI (Patna - Ranchi)
Delegates From National Defence College, New Delhi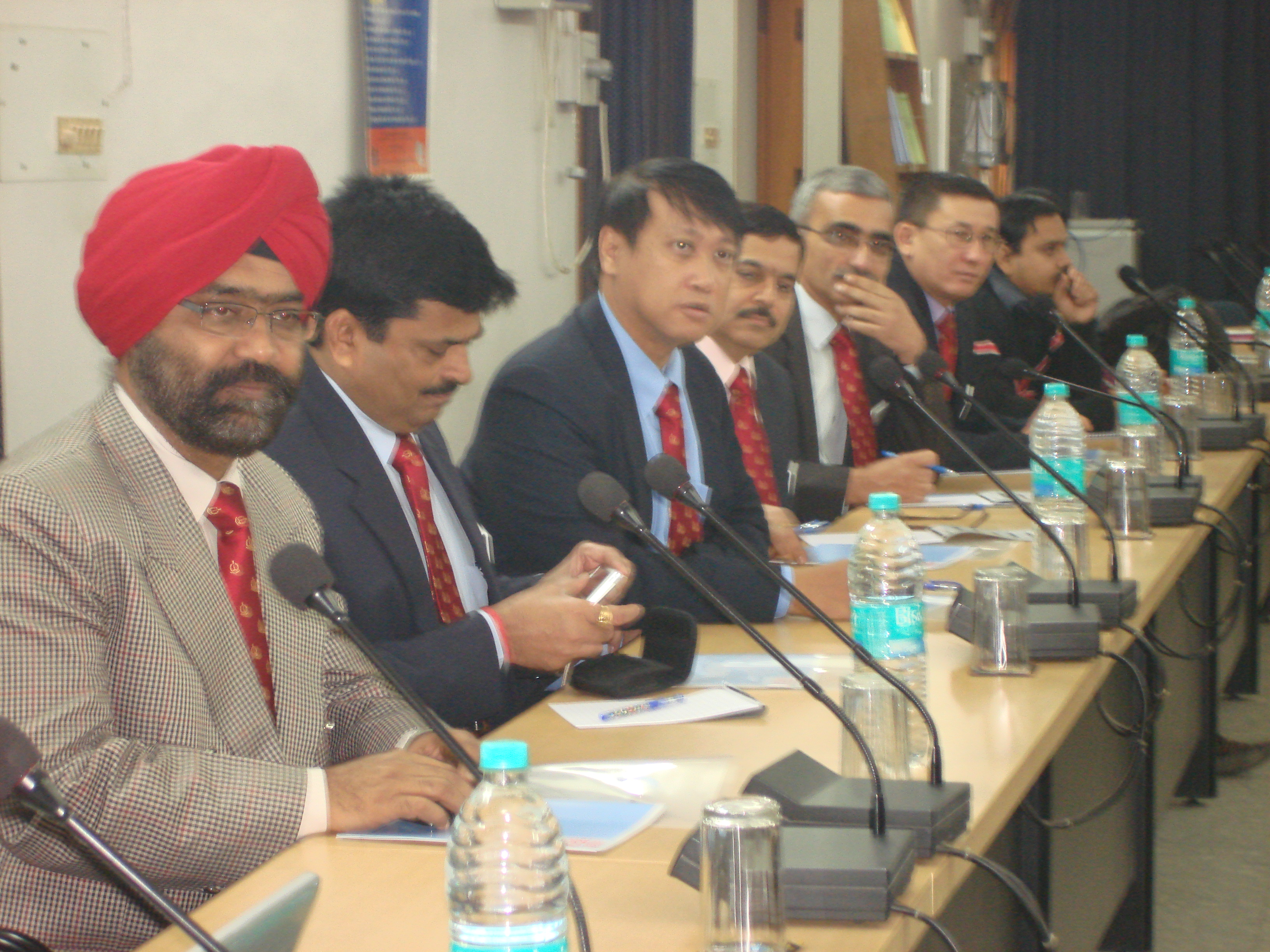 31 Jan 2014
A Round Table Discussion titled 'One Belt One Road (OBOR): Indian amidst a conundrum' was organized at ADRI on Friday. The main speakers were Mr. Rajeev Ranjan Chaturvedy, Research Associate, Institute of South Asian Studies-National University of Singapore, and Ambassador Dilip Sinha, Ex-Indian Foreign Service.
Talking about the ambitious Chinese project, Chaturvedy said "there might be more to OBOR than we actually come across through various media reports. Issues like Blue Economy as rolled out by the current government in India are very important in the context of OBOR." Hinting at the current developing scenario between India and China, Chaturvedy said "India will just not tolerate (any aggression) this time, it's indeed very different." He added: "the OBOR initiative is not a conundrum for India, but many foreign policy analysts do have reasons to look it this way, at times. India not joining OBOR or participating in its meetings might be a push factor for the current stand-off between the two countries."
Talking about his views on OBOR, Ambassador Sinha said "China has disputes with more than 20 countries and the Chinese currency, RMB (Reminbi), is still a currency that doesn't hold as much trust as a US Dollar." So, according to Sinha, there are serious doubts about OBOR being a successful venture. He added that "China-financed projects in Kenya and Sri Lanka are resulting into the latter two countries falling in a massive debt trap. Even the other beneficiaries like Indonesia are forced to negotiate terms and conditions of Chinese loans for building infrastructure in their countries." He apprehended that all these are leading countries in Asia and Africa to rethinking their strategies vis-a-vis OBOR.
Distinguished members of trade bodies and local intelligentsia were present on the occasion and included KPS Keshri and AKP Sinha. Ramapati Kumar from CEED and AM Prasad were also present on the occasion. Pradeep K Chaudhary from the Bihar State Higher Education Council (BSHEC) was also present and participated in the discussion.
Dr. Shaibal Gupta welcomed the guests and Professor Prabhat P Ghosh paid the vote of thanks on the occasion.