Events of CEECC
Comments on Union Budget(2018-19) by Dr. Abinash Mohanty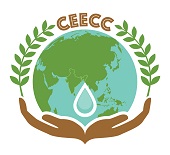 02 Feb 2018
Comments on the Union Budget (2018-19)
Environment & Climate Change Perspectives
Dr. Abinash Mohanty
Project Director, Centre for Environment, Energy and Climate Change, ADRI
1. Special schemes to tackle air pollution in Delhi NCR Region
Issues of poor air quality index has been a cause of concern for many cities in India specifically to Delhi-NCR region. Budget has allocated special fund to curb air pollution in Delhi-NCR due to stubble burning. The schemes will be implemented for Governments surrounding Delhi (UP, Haryana, Punjab) to control air pollution. However, no specifications have been outlaid for other critically polluted cities of India. Moreover as there is limited or no eco-friendly option to manage crop residue only subsidizing the operation may reduce the practice of burning to some extent but will not eliminate, instead allocation of budget for technological innovation is necessary, cities like Patna with bad air quality index will be ignored from mitigating air pollution.
2. Big boost to the agriculture and allied sectors
Fund allocation under Operation Greens has been announced to enhance the production of fruits and vegetables, especially tomato, potato and onion. This is linked to the Prime Minister Narendra Modi's clarion call of doubling the farmer's income by 2022. The budget also outlines schemes to promote agriculture, organic farming, animal husbandry and fisheries. This budget provides special segment to the allied sectors of agriculture which is a very welcome step and will always contribute well to the environment ecosystem. Funds have also been allocated to National Bamboo Mission. It will encourage cultivation of high yielding bamboo plantations on commercial basis in Forest as well as Non-Forest areas. These boosts at a broader framework and Bihar in particular will be benefited from some of these schemes, whose economy is dependent on agriculture and its allied sectors.
3. Namami Ganga programme
Since its inception in the year 2014, several projects under Namami Ganga programme have been initiated. The progress report states that out of 187 projects, 47 have been completed. All 4465 Ganga gram villages have been declared open defecation free. Ganga basins alongside Bihar will also be benefited and the targets of open defecation free villages hopefully would be achieved.
4. Galvanizing Organic Bio-Agro Resources Dhan (GOBAR-DHAN) Scheme
Fund allocated under GOBAR-DHAN programme for management and conversion of cattle dung and solid waste in farms to compost, fertilizer, bio-gas and bio-CNG. This will also lead to waste management as an enterprise model. This will create a subsidiary buffer for self employment of the youths of Bihar who are indulged in agriculture.
5. Swachh Bharat Mission
Funds been allocated to carry forward the ambitious Swachh Bharat Mission initiated by Prime Minister Narendra Modi in 2012. Already 6 crores toilets have been constructed across the country and additional 2 crores are to be made to make the country open defecation free.
6. LPG connection to women under Pradhan Mantri Ujjwala Yojana
Central Government will provide 8 crore poor families under Ujjawala scheme with the aim to replace cooking fuels, kerosene, etc. used in rural India with cleaner CNG. The Ujjwala scheme was started by the government in May 2016. Since then, over 30 million households have got access to cooking gas connections. This will again have greater positive environmental impacts specially to the indoor air pollution.
7. Ground water irrigation scheme under Krishi Sinchayi Yojna
Government has set up Long Term Irrigation Fund in NABARD to meet the funding requirement in irrigation sector, especially in regions where less than 30% of land gets assured irrigation currently.
The biggest take away is from the economic survey which clearly stratifies the impacts of climate change. But to the surprise the word Climate Change was conspicuously missing in the budget speech. Correlation between what survey process and budget disposes a lag with direct addressable issues of pollution and climate change. One should be content with analysis of growth, GST, savings/investment, rural empowerment, fiscal federalism, waste management, agriculture, S&T and ease of doing business. But straight mandates to curb Climate Change was a great miss with so much of global hype that India has created.