Events of ADRI (Patna - Ranchi)
Book Release How Bjp Wins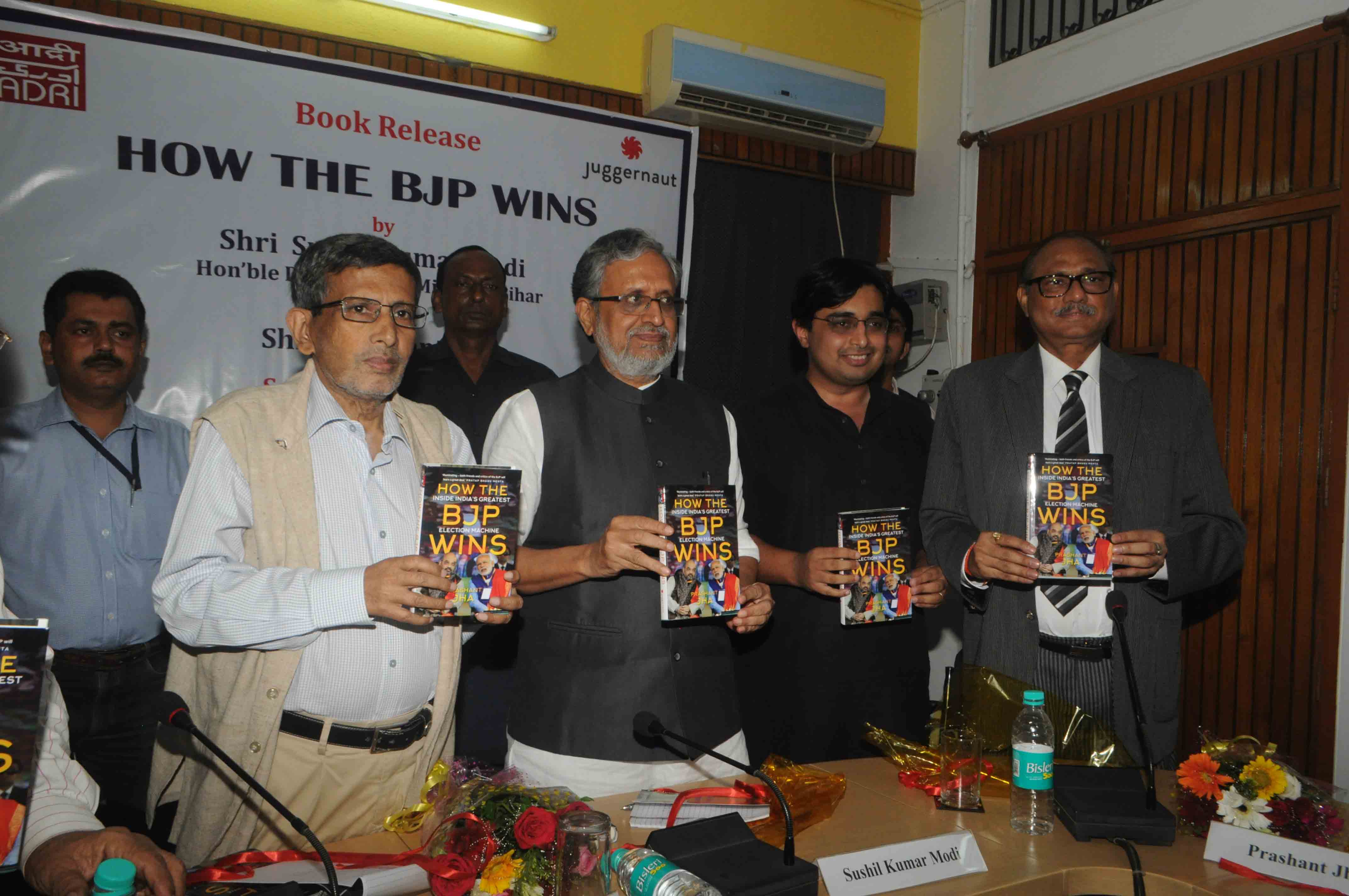 22 Sep 2017
Narendra Modi is a great communicator and a great doer. He has so much credibility that people had faith in him when demonetization was announced. As a result, there was no incidence of lathi charge and curfew throughout India. He understands the aspirations of the younger generation and uses latest gadgets. He is a pragmatic politician with roots in ideology. These are the views of Shri Sushil Kumar Modi, Hon'ble Deputy Chief Minister, Bihar while he was addressing the audience on the occasion of launching the book 'How the BJP Wins', written by Shri Prashant Jha, Journalist and Author.
Shri Prashant Jha said that BJP's success is due to five broad factors. Prime Minister Modi has reinvented himself from a Hindu leader to a development man to now a messiah of the poor. This has given him a base among all classes. Two, Amit Shah has made the BJP organisation, from top to bottom, the most formidable election apparatus in the country. Three, the party has expanded its caste base. It is no longer a party of the upper castes but of backwards and Dalits. Four, it relies on politics of polarisation and hate and divides communities on religion to consolidate Hindus. Five, RSS pracharaks and sympathisers work quietly during elections. And finally, beyond the Hindi heartland, the party is expanding ruthlessly in the Northeast by coopting political elites of other parties and diluting its own ideological core.
Earlier, Dr. Shaibal Gupta, welcoming the guests said that this book reflects the qualitative difference in politics before 1977 and after 1977. Prominent among the participants were Shri Kameshwar Jha, Shri Suman Kumar Singh, Dr. Shakil Ahmad, Shri Sanjay Paswan, Dr. Nandini Mehta, Dr. Ushasi Gupta and Dr. Sunita Lall.